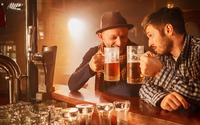 17 500 CZK/night
Group 0-35 people
Additional person 500 CZK/night
Max. 45 people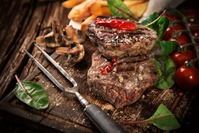 15 000 CZK/night
Group 0-35 people 4 and more nights

Additional person 430 CZK/night
Max. 45 people
Special offer for groups

We offer 4 historical apartments and 5 economy rooms for up to 45 guests.

Floor space of each apartment is from 52 to 97 m2. Each apartment has a living room, one or two bedrooms, a private bathroom and a refrigerator. One apartment has an extra kitchen corner.
Each room has its own WC and a shower. There is a shared living room with a couch, two armchairs and a coffee table located in the hall and also one shared refrigerator.

Our apartments and rooms
Red Suite 52 m2 (5 people)
Hunter's Suite 73 m2 (7 people)
Wedding Suite 92 m2 (7 people)
Ladies Suite 97 m2 (10 people)
Economy room no. 1 (3 people)
Economy room no. 2 (4 people)
Economy room no. 3 (4 people)
Economy room no. 4 (3 people)
Economy room no. 5 (3 people)
Included
Accomodation for 0-35 people

Rental of our castle kitchen including dishes: you can use our castle kitchen for your own cooking.
Heating if needed
Cleaning
Not include

Knights Hall and Coat of Arms Hall: in case you are interested in our halls we would be happy to prepare a special offer for you.
Fire in fireplaces: extra fee 300 CZK per each fireplace

Food and drinks: it will be our pleasure to arrange a catering for you or evening barbecue at a courtyard.